Who: Lou Manzione, Ph. D., Dean of the College of Engineering, Technology and Architecture at the University of Hartford
What: Comparing Innovation and Technology Transfer in Industry and the Academy
Where: Fairfield University Dolan School of Business DINING ROOM (104A)
When: Tuesday, March 27, 2012; 7:00 PM. Admission is free.
Register here to attend!
Comparing Innovation and Technology Transfer in Industry and the Academy
Brief:
This discussion will focus on the significant differences between the culture of invention and technology transfer in American industry versus American higher education.  Both of these have and will continue to provide important competitive advantage to the nation and be the fountains of wealth creation and employment growth.  However, the culture and the support structure for innovation and commercialization are very different with the University at a distinct disadvantage in the processes to convert intellectual assets into economic value.  The differences are increasingly important, however, as industry continues to focus more on near term and applied research in response to the emphasis on near term financial performance and quarterly results.  The long range and basic research that was the hallmark of many of the great corporate research labs is in decline as stockholders and CEOs place less value on high risk research that can take a decade or more to deliver value.  Engineering and science programs in the American Universities are the worldwide benchmark of excellence and impact, but they face a much tougher assignment if they are expected to fill the growing void in long term basic research leading to transformational innovations.   Will they be able to focus on and succeed with the innovative research that leads to commercialization?  Yet another source of innovation is the growing segment of small companies, start-ups and even individual inventors.  Many multinationals have gone to posting major technical needs on their websites, welcoming proposals to meet these needs on a contract basis.
The speaker had a long career at the Bell Laboratories Research Division prior to assuming his current role in Academia.  This talk will present his observations of how the great corporate research labs were so effective in providing the nation with a steady stream of revolutionary breakthroughs, and how the Universities can learn from this model and step up to assuming this mantle of innovation and commercial impact that the nation now requires of them. 
Biography:
Lou Manzione is the Dean of the College of Engineering, Technology and Architecture at the University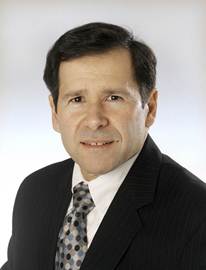 of Hartford.   He has a B.E. degree in Chemical Engineering from the Cooper Union, and a PhD in Chemical Engineering from Princeton University. Prior to coming to the University of Hartford, he had a long career with Bell Labs Research in Murray Hill, New Jersey.  He was the founding Executive Director of their new Bell Labs Ireland division near Dublin that was focused on product realization research and supply chain technologies.  His research activities have been in the areas of electronics packaging and manufacturing.   He was a pioneer in the packaging of microelectronic devices and wrote the first book on plastic packaging of computer chips, now used for more than 90% of the world's integrated circuits.  In Connecticut, he is the Chair of the newly formed Connecticut Engineering Deans Council, and he was also the Chair of the state-wide Nanotechnology Curriculum Committee.   He is President-Elect of the Connecticut Academy of Science and Engineering.  He has 17 US Patents, and a number of these have been commercialized into millions of AT&T and Lucent Technologies products. 

Click here for the Powerpoint of this presentation.

Click here for a video of this presentation.